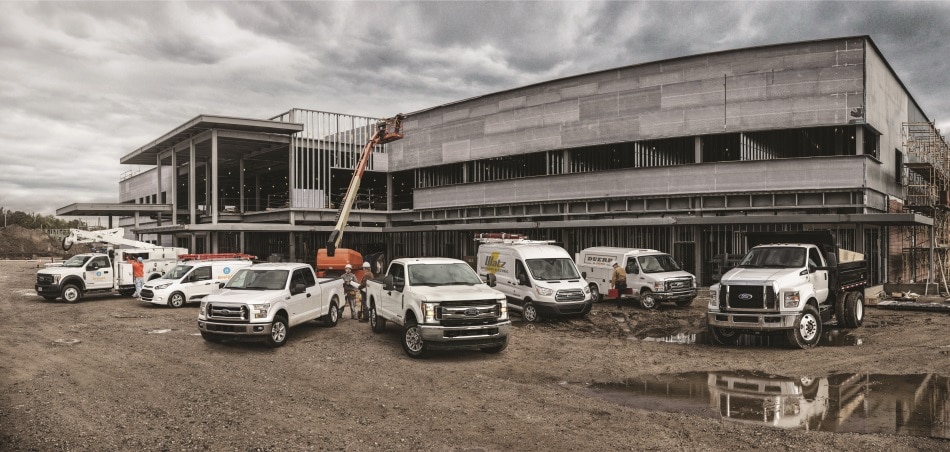 Margate 
Ford 

Fleet Sales
Your business needs are complex, with no simple solution. You need commercial vehicles to sustain your day-to-day operations. There is no one-size-fits-all fleet vehicle. That's why you can turn to AutoNation Ford Margate for a diverse lineup of vehicles built for commercial applications. Our Ford cargo vans, work trucks and commercial vehicles can be purchased pre-configured, and in some cases, with custom modifications. We will work to help you get our fleet commercial vehicles tailored to your specifications, whenever possible, while observing high safety standards, from Ford fleet trucks to the Ford business van. 
                                  
                                                 CALL (954) 644-4976 TO GET STARTED NOW


Ford Commercial Vehicles For Sale At AutoNation Ford Margate
Reputation
Decade after decade, we've worked hard to be a leader in the automotive field, trusted by consumers and businesses alike. As an internationally-recognized and admired brand, when you sign on with our fleet commercial sales, you get the built-in benefit of a proven track record among Ford fleet dealers, and all the advantages that come with that. 
Knowledge
Our Ford fleet vehicle sales team is required to pass certifications and stay on top of new developments in the field through regular training. In fact, many of them have hands-on experience with work vans and commercial trucks, so when you consult with them, you're talking to someone who
speaks the same language
as you. Our Ford fleet vehicle sales representatives are always here for you if you have questions. 
Understanding
Our fleet sales professionals are not here to simply sell you fleet cars. They take the time to get to know you and your business to ensure your business needs are met. From assistance with customizations to regular maintenance, they work hard to get the job done to your specifications. You will experience first-hand what it means to be aligned with a proven professional partner with our AutoNation Ford Margate commercial fleet sales department.  
Visit our
Ford Commercial Vehicles
page to see our
complete lineup of Ford Fleet Vehicles
. To find out more about our Ford Fleet Leasing and Sales program, call the number below and speak with a Ford Fleet Sales Representative.  
                               CALL (954) 644-4976 TO GET STARTED NOW
 

 

 




 



Ford Master Certified Commercial Accounts Sales Manager